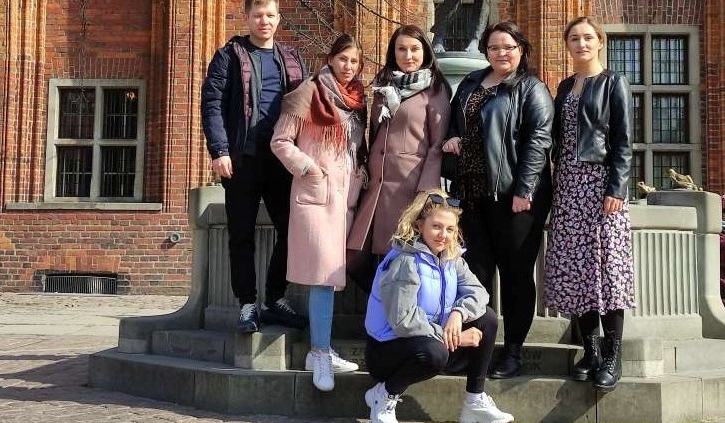 Today we would like to introduce you to our wonderful team from the Toruń office:
Paulina Masłowska – has been taking her first steps at Veritas as an assistant for a month now. After work, she actively works as a volunteer in an animal shelter. She has adopted two cats herself. Additionally, she is interested in electroradiology and anatomy. Literature is an important part of her interests, which is why she is always eagerly waiting for the next parts of her favorite novels.
Anna Lück – associated with Veritas for 4 years. Every day she is full of energy and enthusiasm, never giving up. Her greatest passion is canoeing, which she has been training since childhood, and for 2 years she has been testing her abilities on the tennis court.
Katarzyna Chmielewska – for 2 years at Veritas, she has been developing her wings in recruitment. Outside of work, she does not slow down, continuing her passions such as small and large journeys. She discovers local corners as well as conquers world metropolises, returning with a wealth of impressions and memories. At home, she eagerly reads new publications or looks after her conservatory.
Milena Chojnacka – a volcano of energy and the essence of a good joke. Her adventure with Veritas began six months ago. Her energy and sense of humor fill us with daily optimism. She is passionate about good cuisine, books and winter sports. She spends her free time in the bosom of nature.
Tomasz Jurkiewicz – with Veritas for 3 years. Every day a refuge of peace and the voice of common sense in Toruń's office with both feet down to the ground. Privately, an expert and an excellent specialist in various sports fields, a fan of good cuisine and black humor.
Dorota Wiśniewska – with Veritas for 5 years, knows the industry inside out. There is no problem she cannot solve. After work, she is extremely active, loves cycling and Nordic walking, but her two greatest passions are traveling and the production of ceramic dishes.
https://veritas.pl/wp-content/uploads/2022/03/05.-Toruń.jpg
494
725
Grzegorz Mielecki
https://veritas.pl/wp-content/uploads/2020/04/veritas-group_200px.png
Grzegorz Mielecki
2022-03-29 09:28:14
2022-07-07 09:30:31
Presentation of Veritas recruiters: Toruń