VERITAS GROUP
Professional solutions in the field of recruiting qualified staff
VERITAS GROUP
Professional solutions in the field of recruiting qualified staff
VERITAS GROUP
Professional solutions in the field of recruiting qualified staff
43
380
individuals found a job with us
4200
carers with permanent contract
400
carers with permanent contract
Veritas Group is a dynamically developing company which in the course of its activity has become a leader on labour market connected with recruiting qualified carers for elderly people as well as specialists and managers.
Individual activity has transformed into a group of interconnected companies, currently forming a whole and assisting in finding secure and safe jobs in Germany, United Kingdom and Poland.
Over 43 380 individuals have trusted us in connection with their employment. We have been working on the development of our competencies for 13 years, combining experience and knowledge.
Deine Betreuerin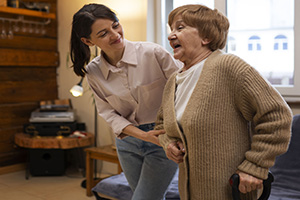 The Deine Betreuerin project focuses on supporting German patients and their families who need help in round-the-clock care. We provide the services of experienced and proven carers who speak German. 
Pflegedirekt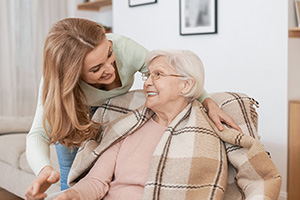 Pflegedirekt specializes in the employment of experienced carers who provide round-the-clock care for the elderly in Germany. Thanks to the rich database of carers, the company can always offer its clients an individual solution that is tailored to their needs. 
Quality, truth and trust – these are our values. Unchanging and followed from the very beginning of our activity, they constitute for us a guidepost while performing any tasks. We make every effort possible in order for them to be reflected in our cooperation with clients. What is more, we aim at employing those individuals who follow similar values as we do.
Why is it worth to cooperate with Veritas group?
We provide the service which is adjusted to client's needs and thanks to many years of experience we know how to ensure comprehensive solutions in the field of recruiting qualified staff.
We follow the slogan "Truth and Trust" – Veritas is the symbol of truth and for this reason, we manage the activity of our company according to these timeless values.
The activity of Veritas group includes:
Care of the elderly within the territory of Germany — the company ensures a wide range of offers of legal employment in senior care, within the entire territory of Germany. It ensures comprehensive solutions in the field of recruiting the staff qualified in senior care.
Verified job offers for carers in England and Ireland – the activity which includes legal and highly remunerated employment in the care of elderly people in United Kingdom.
Home care of the elderly in Poland – the service connected with ensuring 24h care of the elderly within the entire territory of Poland.
Recruitment for specialist and managerial positions – activity connected with providing experienced specialists available on the market to individual clients, both locally and internationally.
Charity activity — charity support connected with providing those in difficult life situation with assistance.